A Study of Faith part 6 (Hebrews 11:7)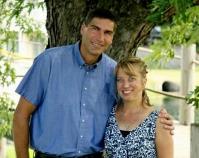 Bob Schultz, October 16, 2016
Part of the
Book of Hebrews
series, preached at a
Sunday Morning
service
This message will be from Hebrews 11:7 and will develop 5 points related to Noah's faith that we can apply to our own lives so that our own faith would grow.
Hebrews 11:7 (Listen)
7 By faith Noah, being warned by God concerning events as yet unseen, in reverent fear constructed an ark for the saving of his household. By this he condemned the world and became an heir of the righteousness that comes by faith.
(