The Coming of Christ part 2 (Colossians 1:15)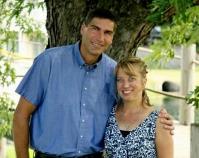 Bob Schultz, December 11, 2016
Part of the
Advent
series, preached at a
Sunday Morning
service
Today we will continue our study on the coming of Christ by looking at Colossians 1:15. Specifically two points that prove the deity of Christ so that we would truly see Christ as God, who died for our sins.
Colossians 1:15 (Listen)
15 He is the image of the invisible God, the firstborn of all creation.
(