Learning and Living part 4 (Hebrews 13:1-3)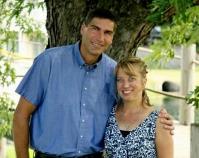 Bob Schultz, March 19, 2017
Part of the
Book of Hebrews
series, preached at a
Sunday Morning
service
Today we will study 2 exhortations related to the practical application of Christian ethics so that we would apply what we have learned about God in the first 12 chapters of this book.
Hebrews 13:1–3 (Listen)
13:1 Let brotherly love continue. 2 Do not neglect to show hospitality to strangers, for thereby some have entertained angels unawares. 3 Remember those who are in prison, as though in prison with them, and those who are mistreated, since you also are in the body.
(