Summer Lessons (Ecclesiastes 12:13-14)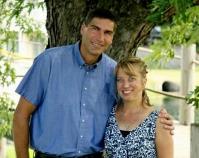 Bob Schultz, August 20, 2017
Part of the
Special Service
series, preached at a
Sunday Morning
service
Today we prepare for the Lord's Table by thinking deeply about some of the events of our day and time that illustrate the fact that we live in a sinful world filled with people who have sinful hearts.
Ecclesiastes 12:13–14 (Listen)
13 The end of the matter; all has been heard. Fear God and keep his commandments, for this is the whole duty of man. 14 For God will bring every deed into judgment, with every secret thing, whether good or evil.
(