The Danger of False Teachers - Part 4 (2 Peter 2:17)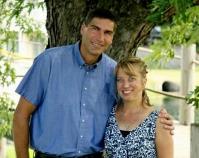 Bob Schultz, May 20, 2012
Part of the
2 Peter
series, preached at a
Sunday Morning
service
Today we will study 3 more characteristics of false teachers so that we would not be deceived by them; they are false hope, false words, and false promises. Pray for protection against the real and promised threat of false teachers in the church.

2 Peter 2:17 (Listen)
17 These are waterless springs and mists driven by a storm. For them the gloom of utter darkness has been reserved.
(