The Second Coming of Jesus - Part 2 (2 Peter 3:8-9)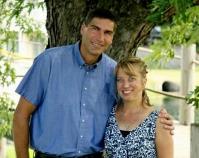 Bob Schultz, June 3, 2012
Part of the
2 Peter
series, preached at a
Sunday Morning
service
Today we will study two main points related to the Second Coming of Christ, so that we would understand the purpose of God's patience. May we grasp that the reason for the delay of Christ's Coming is His love toward the elect.

2 Peter 3:8–9 (Listen)
8 But do not overlook this one fact, beloved, that with the Lord one day is as a thousand years, and a thousand years as one day. 9 The Lord is not slow to fulfill his promise as some count slowness, but is patient toward you, not wishing that any should perish, but that all should reach repentance.
(