Biblical Unity part 2 (Ephesians 2:19-22)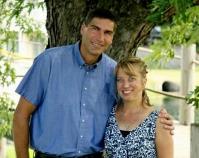 Bob Schultz, January 14, 2018
Part of the
Ephesians
series, preached at a
Sunday Morning
service
Today will be our second message dealing with the subject of Biblical unity from Ephesians 2:19-22 so that we would see all believers in our church as fellow citizens in the household of God.
Ephesians 2:19–22 (Listen)
19 So then you are no longer strangers and aliens, but you are fellow citizens with the saints and members of the household of God, 20 built on the foundation of the apostles and prophets, Christ Jesus himself being the cornerstone, 21 in whom the whole structure, being joined together, grows into a holy temple in the Lord. 22 In him you also are being built together into a dwelling place for God by the Spirit.
(