The Brevity of Life (James 4:13-14)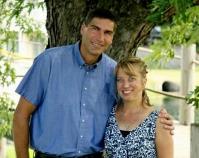 Bob Schultz, August 19, 2018
Part of the
Special Service
series, preached at a
Sunday Morning
service
Today we will consider the brevity of life and what that means for Christians in a world that seeks to get our focus off Christ onto all that is passing away.
James 4:13–14 (Listen)
13 Come now, you who say, "Today or tomorrow we will go into such and such a town and spend a year there and trade and make a profit"—14 yet you do not know what tomorrow will bring. What is your life? For you are a mist that appears for a little time and then vanishes.
(