Condition of man-Character of God (Psalm 86:1-5)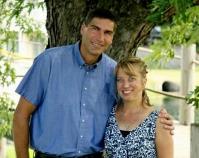 Bob Schultz, June 23, 2019
Part of the
Exposition of the Psalms
series, preached at a
Sunday Morning
service
Today we will think deeply about the condition of man and the character of God so that it would produce true worship.
Psalm 86:1–5 (Listen)
A Prayer of David.
86:1 Incline your ear, O LORD, and answer me,
for I am poor and needy.
2 Preserve my life, for I am godly;
save your servant, who trusts in you—you are my God.
3 Be gracious to me, O Lord,
for to you do I cry all the day.
4 Gladden the soul of your servant,
for to you, O Lord, do I lift up my soul.
5 For you, O Lord, are good and forgiving,
abounding in steadfast love to all who call upon you.

(