Take the Test part 2 (1 Peter 2:1-3)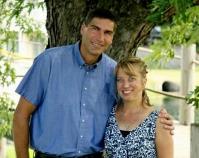 Bob Schultz, January 19, 2020
Part of the
Special Service
series, preached at a
Sunday Morning
service
Today we continue to look at marks of genuine saving faith so that we would pass the test for the glory of God.
1 Peter 2:1–3 (Listen)
2:1 So put away all malice and all deceit and hypocrisy and envy and all slander. 2 Like newborn infants, long for the pure spiritual milk, that by it you may grow up into salvation—3 if indeed you have tasted that the Lord is good.
(