Introduction to I John (1 John 2:19)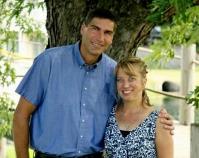 Bob Schultz, August 18, 2019
Part of the
I John
series, preached at a
Sunday Morning
service
Today we begin our study of I John with a broad introduction so that we would grow in our faith and pass the test of saving faith.
1 John 2:19 (Listen)
19 They went out from us, but they were not of us; for if they had been of us, they would have continued with us. But they went out, that it might become plain that they all are not of us.
(