Lord Teach Us To Pray - Part 3 (2 Thessalonians 1:11)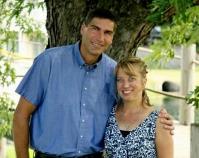 Bob Schultz, October 14, 2012
Part of the
Prayer
series, preached at a
Sunday Morning
service
The goal of this series of messages is that we would be convicted to become more committed to prayer for the glory of God. Ways to begin and maintain a life of prayer….
1. In Prayer we trust God Proverbs 3:5-6
2. In Prayer we bear spiritual fruit John 15:7-8
3. In Prayer we gain God's wisdom James 1:5
4. In Prayer we understand God's Word Psalm 119:18
Conclusion - Let us pray for the glory of God!

2 Thessalonians 1:11 (Listen)
11 To this end we always pray for you, that our God may make you worthy of his calling and may fulfill every resolve for good and every work of faith by his power,
(