Bags of Love Project – June 25, 2016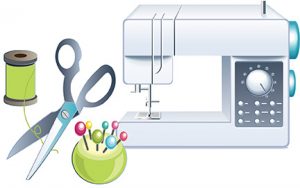 When foster children are removed from their homes, sometimes in the middle of the night, they leave with only the clothes on their backs. If they are able to bring additional items from home, they are transported in plastic garbage bags. Foster families frequently are not prepared to receive these children with needed clothing, diapers, toys, etc in specific sizes/age ranges. They must wait for up to a month to be reimbursed by the state for items that they purchase out of pocket.
We would like to minister to these children by providing them with colorful bags in which they can transport their belongings … Bags of Love.
We will meet at CBC on Saturday, June 25 at 10:00 a.m. to sew up as many bags as possible! 
Each bag requires two fat quarters, thread, and ribbon for the drawstring.  See video for easy instructions:  https://www.youtube.com/watch?v=5A82qJnhPN0&app=desktop
Donations of Walmart gift cards in any amount (up to $25) to include in the bags to help foster families buy a few pieces of clothing or diapers, would be welcomed along with small toys, to place in the bags (please, not large as Child Protective Services doesn't have storage space available). We are also looking for small items which can be decorated with John 3:16 to let children know of God's love for them.
Update: 29 bags were sewn – many thanks to everyone who helped!