Loving or Hating? (1 John 3:10-12)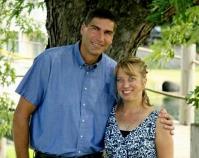 Bob Schultz, April 26, 2020
Part of the
I John
series, preached at a
Sunday Morning
service
Today we will consider another very clear test of saving faith that is set forth in a way that is easy to grasp and understand.
1 John 3:10–12 (Listen)
10 By this it is evident who are the children of God, and who are the children of the devil: whoever does not practice righteousness is not of God, nor is the one who does not love his brother.
11 For this is the message that you have heard from the beginning, that we should love one another. 12 We should not be like Cain, who was of the evil one and murdered his brother. And why did he murder him? Because his own deeds were evil and his brother's righteous.
(