A Study of Faith Part 5 (Hebrews 11:5-6)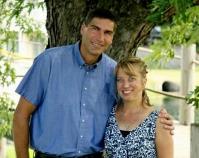 Bob Schultz, October 9, 2016
Part of the
Book of Hebrews
series, preached at a
Sunday Morning
service
Today message will study the life of Enoch with the goal of challenging Christians to greater faith and a life that is pleasing to God.
Hebrews 11:5–6 (Listen)
5 By faith Enoch was taken up so that he should not see death, and he was not found, because God had taken him. Now before he was taken he was commended as having pleased God. 6 And without faith it is impossible to please him, for whoever would draw near to God must believe that he exists and that he rewards those who seek him.
(