Learning and Living part 9 (Hebrews 13:17)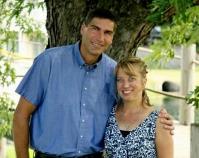 Bob Schultz, June 11, 2017
Part of the
Book of Hebrews
series, preached at a
Sunday Morning
service
Today we will consider the reality that God desires authority and submission in the church as part of His God ordained plan for church leadership.
Hebrews 13:17 (Listen)
17 Obey your leaders and submit to them, for they are keeping watch over your souls, as those who will have to give an account. Let them do this with joy and not with groaning, for that would be of no advantage to you.
(