Living and Learning part 10 (Hebrews 13:18-19)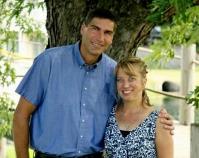 Bob Schultz, June 18, 2017
Part of the
Book of Hebrews
series, preached at a
Sunday Morning
service
Today we will consider the subject of prayer and the specific admonition to pray for our spiritual Pastor and Elders for the glory of God.
Hebrews 13:18–19 (Listen)
18 Pray for us, for we are sure that we have a clear conscience, desiring to act honorably in all things. 19 I urge you the more earnestly to do this in order that I may be restored to you the sooner.
(