Every Spiritual Blessing part 2 (Ephesians 1:6-10)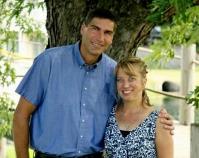 Bob Schultz, September 24, 2017
Part of the
Ephesians
series, preached at a
Sunday Morning
service
Today we continue to elaborate on the fact the Christians have been blessing with every spiritual blessing in the heavenly places by looking at our election, predestination, adoption, redemption, and the forgiveness of sins, which highlights God's redemptive story which is the focus of history.
Ephesians 1:6–10 (Listen)
6 to the praise of his glorious grace, with which he has blessed us in the Beloved. 7 In him we have redemption through his blood, the forgiveness of our trespasses, according to the riches of his grace, 8 which he lavished upon us, in all wisdom and insight 9 making known to us the mystery of his will, according to his purpose, which he set forth in Christ 10 as a plan for the fullness of time, to unite all things in him, things in heaven and things on earth.
(