Be Imitators of God (Ephesians 5:1-2)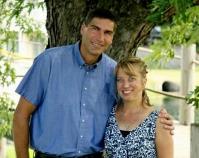 Bob Schultz, June 24, 2018
Part of the
Ephesians
series, preached at a
Sunday Morning
service
Today we will develop what it means to be an imitator of God as dearly beloved children, so that we would be progressively sanctified.
Ephesians 5:1–2 (Listen)
5:1 Therefore be imitators of God, as beloved children. 2 And walk in love, as Christ loved us and gave himself up for us, a fragrant offering and sacrifice to God.
(