Be Imitators of God part 2 (Ephesians 5:3-4)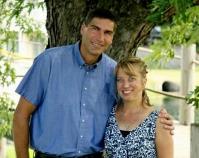 Bob Schultz, July 1, 2018
Part of the
Ephesians
series, preached at a
Sunday Morning
service
Today we continue to learn about progressive sanctification by developing 6 behaviors to put off and one to put on so that we would be imitators of God.
Ephesians 5:3–4 (Listen)
3 But sexual immorality and all impurity or covetousness must not even be named among you, as is proper among saints. 4 Let there be no filthiness nor foolish talk nor crude joking, which are out of place, but instead let there be thanksgiving.
(