Marriage as God Intended (Ephesians 5:22-24)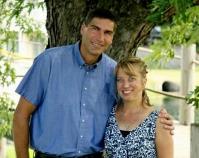 Bob Schultz, October 7, 2018
Part of the
Ephesians
series, preached at a
Sunday Morning
service
Today we begin a study on Christian marriage as we develop the Biblical teaching of wives being subject to their husbands.
Ephesians 5:22–24 (Listen)
22 Wives, submit to your own husbands, as to the Lord. 23 For the husband is the head of the wife even as Christ is the head of the church, his body, and is himself its Savior. 24 Now as the church submits to Christ, so also wives should submit in everything to their husbands.
(