Defections & Deceptions (1 John 2:18-19)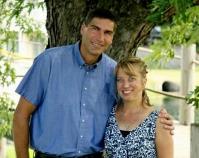 Bob Schultz, January 26, 2020
Part of the
I John
series, preached at a
Sunday Morning
service
Today we will think deeply about the danger of false teachers and the reality of why people ultimatley walk away from Christ , the truth, and the church.
1 John 2:18–19 (Listen)
18 Children, it is the last hour, and as you have heard that antichrist is coming, so now many antichrists have come. Therefore we know that it is the last hour. 19 They went out from us, but they were not of us; for if they had been of us, they would have continued with us. But they went out, that it might become plain that they all are not of us.
(