God's Works and Ways (Psalm 86:6-11)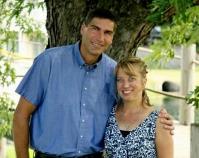 Bob Schultz, June 30, 2019
Part of the
Exposition of the Psalms
series, preached at a
Sunday Morning
service
Today we think again about the practical truth inherent in Psalm 86:6-11 so that God would teach us to obey Him and fear Him.
Psalm 86:6–11 (Listen)
6 Give ear, O LORD, to my prayer;
listen to my plea for grace.
7 In the day of my trouble I call upon you,
for you answer me.
8 There is none like you among the gods, O Lord,
nor are there any works like yours.
9 All the nations you have made shall come
and worship before you, O Lord,
and shall glorify your name.
10 For you are great and do wondrous things;
you alone are God.
11 Teach me your way, O LORD,
that I may walk in your truth;
unite my heart to fear your name.

(