A Study of Biblical Confession of Sins (1 John 1:8-10)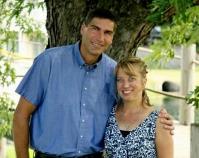 Bob Schultz, September 8, 2019
Part of the
I John
series, preached at a
Sunday Morning
service
Today we will think deeply about the Biblical doctrine of confession of sins so that we would have the joy of forgiveness of sins and renewed fellowship with God.
1 John 1:8–10 (Listen)
8 If we say we have no sin, we deceive ourselves, and the truth is not in us. 9 If we confess our sins, he is faithful and just to forgive us our sins and to cleanse us from all unrighteousness. 10 If we say we have not sinned, we make him a liar, and his word is not in us.
(