Justice for All (1 John 2:1-2)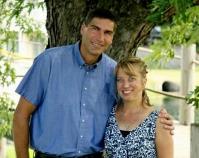 Bob Schultz, September 15, 2019
Part of the
I John
series, preached at a
Sunday Morning
service
Today we will study the great admonition to not sin, our advocate when we do sin, and our propitiation for sin, so that we would grow in our practical knowledge and love for God.
1 John 2:1–2 (Listen)
2:1 My little children, I am writing these things to you so that you may not sin. But if anyone does sin, we have an advocate with the Father, Jesus Christ the righteous. 2 He is the propitiation for our sins, and not for ours only but also for the sins of the whole world.
(