The Test of Love (1 John 2:7-8)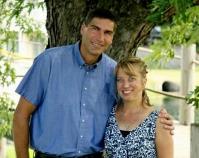 Bob Schultz, September 29, 2019
Part of the
I John
series, preached at a
Sunday Morning
service
Today the Bible sets forth another test of saving faith--the test of love as demonstrated by the example of Christ-possible to those who are united to Christ.
1 John 2:7–8 (Listen)
7 Beloved, I am writing you no new commandment, but an old commandment that you had from the beginning. The old commandment is the word that you have heard. 8 At the same time, it is a new commandment that I am writing to you, which is true in him and in you, because the darkness is passing away and the true light is already shining.
(