The Rapture & Day of the Lord - Part 2 (2 Thessalonians 2:3-5)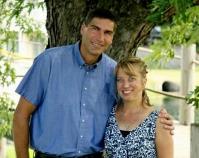 Bob Schultz, January 20, 2013
Part of the
2 Thessalonians
series, preached at a
Sunday Morning
service
Today we are going to continue to clarify the problem in
the Thessalonian church that dealt with their
misunderstanding of the Day of the Lord. May we grasp the timetable that God has set forth in His
Word and be comforted by it.

2 Thessalonians 2:3–5 (Listen)
3 Let no one deceive you in any way. For that day will not come, unless the rebellion comes first, and the man of lawlessness is revealed, the son of destruction, 4 who opposes and exalts himself against every so-called god or object of worship, so that he takes his seat in the temple of God, proclaiming himself to be God. 5 Do you not remember that when I was still with you I told you these things?
(