Tests of Genuine Faith - Part 1 (2 Corinthians 13:5-8)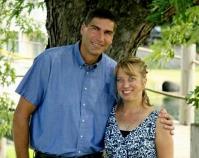 Bob Schultz, January 4, 2015
Part of the
Sunday Messages
series, preached at a
Sunday Morning
service
This week we are going to begin the New Year by partaking of the Lord's Supper as we start a two week series on characteristics of life that neither prove nor disprove saving faith. In addition, in the next two weeks we will study eleven proofs of genuine saving faith. This message is important because the Bible tells us to, "Test yourselves to see if you are in the faith." In addition, as we take Communion the Bible says we are to, "Examine ourselves."
The beauty of this message is that as we turn the page on the calendar year all of us have the opportunity for a new start - a new beginning by God's grace. This message will compel us to desire more and more the fruit of salvation for the glory of God.
2 Corinthians 13:5–8 (Listen)
5 Examine yourselves, to see whether you are in the faith. Test yourselves. Or do you not realize this about yourselves, that Jesus Christ is in you?—unless indeed you fail to meet the test! 6 I hope you will find out that we have not failed the test. 7 But we pray to God that you may not do wrong—not that we may appear to have met the test, but that you may do what is right, though we may seem to have failed. 8 For we cannot do anything against the truth, but only for the truth.
(