The Living Word - Part 3 (Hebrews 4:12, Psalm 19:7-9)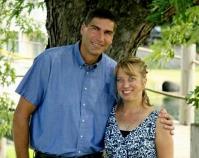 Bob Schultz, November 29, 2015
Part of the
Book of Hebrews
series, preached at a
Sunday Morning
service
Today we will look at six statements the Bible makes about itself so that we can believe in a divinely inspired Bible and our faith would be strengthened.
Hebrews 4:12 (Listen)
12 For the word of God is living and active, sharper than any two-edged sword, piercing to the division of soul and of spirit, of joints and of marrow, and discerning the thoughts and intentions of the heart.
(
Psalm 19:7–9 (Listen)
7 The law of the LORD is perfect,
reviving the soul;
the testimony of the LORD is sure,
making wise the simple;
8 the precepts of the LORD are right,
rejoicing the heart;
the commandment of the LORD is pure,
enlightening the eyes;
9 the fear of the LORD is clean,
enduring forever;
the rules of the LORD are true,
and righteous altogether.

(ESV)