Questions and Biblical Answers (1 Thessalonians 4:16-17)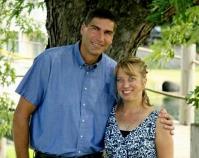 Bob Schultz, August 16, 2020
Part of the
Special Service
series, preached at a
Sunday Morning
service
Today we will think deeply about some important issues and questions of our time, answering them from God's Word.
1 Thessalonians 4:16–17 (Listen)
16 For the Lord himself will descend from heaven with a cry of command, with the voice of an archangel, and with the sound of the trumpet of God. And the dead in Christ will rise first. 17 Then we who are alive, who are left, will be caught up together with them in the clouds to meet the Lord in the air, and so we will always be with the Lord.
(