Doors, Discouragement, Encouragement (2 Corinthians 2:12-14)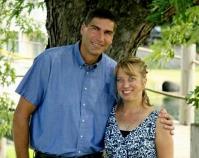 Bob Schultz, November 1, 2020
Part of the
II Corinthians
series, preached at a
Sunday Morning
service
Today we will consider God's leading in opening and closing doors, the reality of discouragement in this life, and the promise of Triumph in Christ.
2 Corinthians 2:12–14 (Listen)
12 When I came to Troas to preach the gospel of Christ, even though a door was opened for me in the Lord, 13 my spirit was not at rest because I did not find my brother Titus there. So I took leave of them and went on to Macedonia.
14 But thanks be to God, who in Christ always leads us in triumphal procession, and through us spreads the fragrance of the knowledge of him everywhere.
(