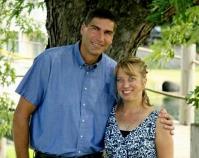 Bob Schultz, November 29, 2020
Part of the
II Corinthians
series, preached at a
Sunday Morning
service
Today Paul will continue to defend himself as the messenger and begin to speak about the importance of the message- the New Covenant.
2 Corinthians 3:4–6 (Listen)
4 Such is the confidence that we have through Christ toward God. 5 Not that we are sufficient in ourselves to claim anything as coming from us, but our sufficiency is from God, 6 who has made us sufficient to be ministers of a new covenant, not of the letter but of the Spirit. For the letter kills, but the Spirit gives life.
(