New Covenant Glory part 4 (2 Corinthians 3:12-16)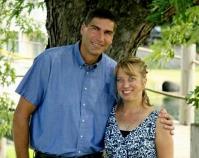 Bob Schultz, January 31, 2021
Part of the
II Corinthians
series, preached at a
Sunday Morning
service
Today the Bible will give us that anatomy of unbelief as we think about the veil that lies over the hearts of unbelievers.
2 Corinthians 3:12–16 (Listen)
12 Since we have such a hope, we are very bold, 13 not like Moses, who would put a veil over his face so that the Israelites might not gaze at the outcome of what was being brought to an end. 14 But their minds were hardened. For to this day, when they read the old covenant, that same veil remains unlifted, because only through Christ is it taken away. 15 Yes, to this day whenever Moses is read a veil lies over their hearts. 16 But when one turns to the Lord, the veil is removed.
(