Dead to Sin-Alive to God (Romans 6:11-13)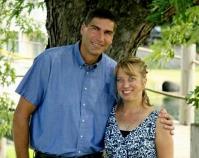 Bob Schultz, May 23, 2021
Part of the
II Corinthians
series, preached at a
Sunday Morning
service
Today we will study the believer's death to sin and new life in Christ which makes progressive sanctification possible.
Romans 6:11–13 (Listen)
11 So you also must consider yourselves dead to sin and alive to God in Christ Jesus.
12 Let not sin therefore reign in your mortal body, to make you obey its passions. 13 Do not present your members to sin as instruments for unrighteousness, but present yourselves to God as those who have been brought from death to life, and your members to God as instruments for righteousness.
(