Personal Defense & Practical Application (2 Corinthians 4:1-2)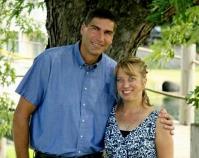 Bob Schultz, June 6, 2021
Part of the
II Corinthians
series, preached at a
Sunday Morning
service
Today we will see Paul defense himself for the sake of the truth of God's message as we apply this to our own lives and church.
2 Corinthians 4:1–2 (Listen)
4:1 Therefore, having this ministry by the mercy of God, we do not lose heart. 2 But we have renounced disgraceful, underhanded ways. We refuse to practice cunning or to tamper with God's word, but by the open statement of the truth we would commend ourselves to everyone's conscience in the sight of God.
(