The Blinding of Satan (2 Corinthians 4:3-4)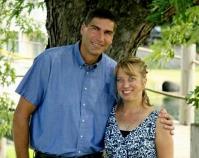 Bob Schultz, June 27, 2021
Part of the
II Corinthians
series, preached at a
Sunday Morning
service
Today we will develop the reality of unbelief related to the blinding influence of Satan on the minds of unbelievers.
2 Corinthians 4:3–4 (Listen)
3 And even if our gospel is veiled, it is veiled to those who are perishing. 4 In their case the god of this world has blinded the minds of the unbelievers, to keep them from seeing the light of the gospel of the glory of Christ, who is the image of God.
(