Not Self-Christ as Lord (2 Corinthians 4:5-6)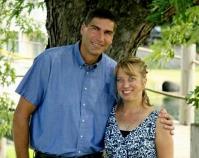 Bob Schultz, August 22, 2021
Part of the
II Corinthians
series, preached at a
Sunday Morning
service
Today we will see Paul defending his ministry and message knowing the truth of the gospel and the person of Christ was at stake--so that we would not preach self but Christ Jesus as Lord.
2 Corinthians 4:5–6 (Listen)
5 For what we proclaim is not ourselves, but Jesus Christ as Lord, with ourselves as your servants for Jesus' sake. 6 For God, who said, "Let light shine out of darkness," has shone in our hearts to give the light of the knowledge of the glory of God in the face of Jesus Christ.
(