We Believe -We Speak (2 Corinthians 4:13-15)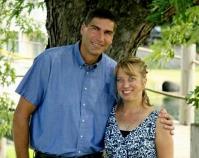 Bob Schultz, September 19, 2021
Part of the
II Corinthians
series, preached at a
Sunday Morning
service
Today we learn great lessons about our faith and service in a world that desires to silence us.
2 Corinthians 4:13–15 (Listen)
13 Since we have the same spirit of faith according to what has been written, "I believed, and so I spoke," we also believe, and so we also speak, 14 knowing that he who raised the Lord Jesus will raise us also with Jesus and bring us with you into his presence. 15 For it is all for your sake, so that as grace extends to more and more people it may increase thanksgiving, to the glory of God.
(