Ambassadors for Christ (2 Corinthians 5:20-21)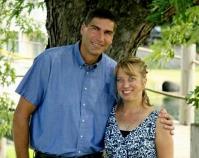 Bob Schultz, February 20, 2022
Part of the
II Corinthians
series, preached at a
Sunday Morning
service
Today we think deeply about the ministry of reconciliation and the reality that we are ambassadors for Christ as though God were making an appeal through us.
2 Corinthians 5:20–21 (Listen)
20 Therefore, we are ambassadors for Christ, God making his appeal through us. We implore you on behalf of Christ, be reconciled to God. 21 For our sake he made him to be sin who knew no sin, so that in him we might become the righteousness of God.
(