The Gospel-The Cause (2 Corinthians 6:1-2)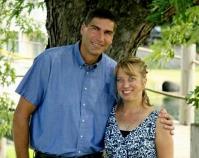 Bob Schultz, March 13, 2022
Part of the
Lord's Table
series, preached at a
Sunday Morning
service
Today we will think again about the gospel as the central element of all that we do as a church and as individual Christians.
2 Corinthians 6:1–2 (Listen)
6:1 Working together with him, then, we appeal to you not to receive the grace of God in vain. 2 For he says,
"In a favorable time I listened to you,
and in a day of salvation I have helped you."

Behold, now is the favorable time; behold, now is the day of salvation.
(