Right Affections (2 Corinthians 6:11-13)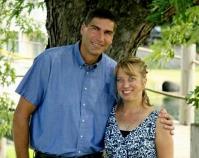 Bob Schultz, March 27, 2022
Part of the
II Corinthians
series, preached at a
Sunday Morning
service
In this passage Paul continues to defend himself and speaks of the affections as a part of the problem and the solution.
2 Corinthians 6:11–13 (Listen)
11 We have spoken freely to you, Corinthians; our heart is wide open. 12 You are not restricted by us, but you are restricted in your own affections. 13 In return (I speak as to children) widen your hearts also.
(