The Foremost Sinner (1 Timothy 1:15)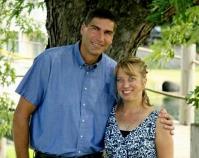 Bob Schultz, December 11, 2022
Part of the
Sunday Messages
series, preached at a
Sunday Morning
service
Today we will answer the question, "Why did Jesus come to earth"? as we continue forward in the Advent season.
1 Timothy 1:15 (Listen)
15 The saying is trustworthy and deserving of full acceptance, that Christ Jesus came into the world to save sinners, of whom I am the foremost.
(