Guarding Against Self-Deception part 2 (2 Corinthians 13:5)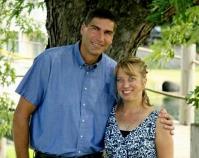 Bob Schultz, April 23, 2023
Part of the
II Corinthians
series, preached at a
Sunday Morning
service
Today will be our second message dealing with self-examination as we ponder the meaning of the gospel.
2 Corinthians 13:5 (Listen)
5 Examine yourselves, to see whether you are in the faith. Test yourselves. Or do you not realize this about yourselves, that Jesus Christ is in you?—unless indeed you fail to meet the test!
(