Love the Church part 3 (Acts 2:46-47)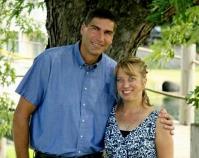 Bob Schultz, June 11, 2023
Part of the
Special Service
series, preached at a
Sunday Morning
service
Today we will consider the subject of praise as we think deeply about what the church is to be devoted to.
Acts 2:46–47 (Listen)
46 And day by day, attending the temple together and breaking bread in their homes, they received their food with glad and generous hearts, 47 praising God and having favor with all the people. And the Lord added to their number day by day those who were being saved.
(