Assurance of Salvation (1 John 3:19-22)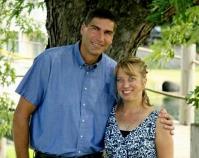 Bob Schultz, May 10, 2020
Part of the
I John
series, preached at a
Sunday Morning
service
Today the Bible will set forth the great truth - the assurance of salvation - so that we would know that we have eternal life and pray for the will of God to be done.
1 John 3:19–22 (Listen)
19 By this we shall know that we are of the truth and reassure our heart before him; 20 for whenever our heart condemns us, God is greater than our heart, and he knows everything. 21 Beloved, if our heart does not condemn us, we have confidence before God; 22 and whatever we ask we receive from him, because we keep his commandments and do what pleases him.
(