Paul's Ministry Defense (2 Corinthians 1:12-14)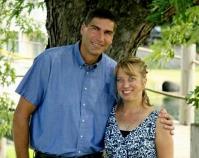 Bob Schultz, October 4, 2020
Part of the
II Corinthians
series, preached at a
Sunday Morning
service
Today we will consider Paul's ministry defense as false apostles tried to discredit his life, relationships, and teaching so that we would not listen to the lies of false apostles in the church.
2 Corinthians 1:12–14 (Listen)
12 For our boast is this, the testimony of our conscience, that we behaved in the world with simplicity and godly sincerity, not by earthly wisdom but by the grace of God, and supremely so toward you. 13 For we are not writing to you anything other than what you read and understand and I hope you will fully understand—14 just as you did partially understand us—that on the day of our Lord Jesus you will boast of us as we will boast of you.
(