Evaluating Ambition (2 Corinthians 5:9-10)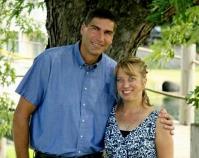 Bob Schultz, January 16, 2022
Part of the
II Corinthians
series, preached at a
Sunday Morning
service
Today we will think about our lives and ambitions so that we would be pleasing to God, knowing we will stand and the righteous judgment seat of Christ.
2 Corinthians 5:9–10 (Listen)
9 So whether we are at home or away, we make it our aim to please him. 10 For we must all appear before the judgment seat of Christ, so that each one may receive what is due for what he has done in the body, whether good or evil.
(