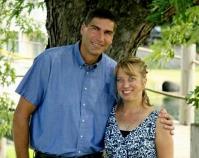 Bob Schultz, January 23, 2022
Part of the
II Corinthians
series, preached at a
Sunday Morning
service
Today we begin to introduce the subject of Paul's ministry integrity before God and man. As we think about the need for personal integrity in everyone who is doing God's work.
2 Corinthians 5:11 (Listen)
11 Therefore, knowing the fear of the Lord, we persuade others. But what we are is known to God, and I hope it is known also to your conscience.
(