Grace Giving part 3 (2 Corinthians 8:16-24)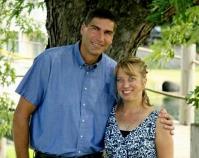 Bob Schultz, October 2, 2022
Part of the
II Corinthians
series, preached at a
Sunday Morning
service
Today we conclude II Corinthians 8:16-24 by thinking deeply about stewardship accountability in the church; the administration of the gifts given by God's people.
2 Corinthians 8:16–24 (Listen)
16 But thanks be to God, who put into the heart of Titus the same earnest care I have for you. 17 For he not only accepted our appeal, but being himself very earnest he is going to you of his own accord. 18 With him we are sending the brother who is famous among all the churches for his preaching of the gospel. 19 And not only that, but he has been appointed by the churches to travel with us as we carry out this act of grace that is being ministered by us, for the glory of the Lord himself and to show our good will. 20 We take this course so that no one should blame us about this generous gift that is being administered by us, 21 for we aim at what is honorable not only in the Lord's sight but also in the sight of man. 22 And with them we are sending our brother whom we have often tested and found earnest in many matters, but who is now more earnest than ever because of his great confidence in you. 23 As for Titus, he is my partner and fellow worker for your benefit. And as for our brothers, they are messengers of the churches, the glory of Christ. 24 So give proof before the churches of your love and of our boasting about you to these men.
(