In Everything Give Thanks (Psalm 135:6-7)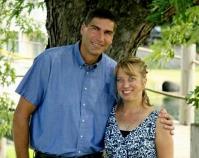 Bob Schultz, November 13, 2022
Part of the
II Corinthians
series, preached at a
Sunday Morning
service
Today we continue the subject of thanksgiving as we digress related to the sovereignty of God.
Psalm 135:6–7 (Listen)
6 Whatever the LORD pleases, he does,
in heaven and on earth,
in the seas and all deeps.
7 He it is who makes the clouds rise at the end of the earth,
who makes lightnings for the rain
and brings forth the wind from his storehouses.

(