The Weapons of War (2 Corinthians 10:1-6)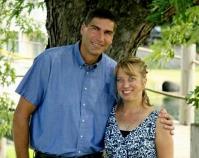 Bob Schultz, November 20, 2022
Part of the
II Corinthians
series, preached at a
Sunday Morning
service
Today we will consider the subject of spiritual warfare as we grasp the need to destroy everything raised up against the knowledge of God.
2 Corinthians 10:1–6 (Listen)
10:1 I, Paul, myself entreat you, by the meekness and gentleness of Christ—I who am humble when face to face with you, but bold toward you when I am away!—2 I beg of you that when I am present I may not have to show boldness with such confidence as I count on showing against some who suspect us of walking according to the flesh. 3 For though we walk in the flesh, we are not waging war according to the flesh. 4 For the weapons of our warfare are not of the flesh but have divine power to destroy strongholds. 5 We destroy arguments and every lofty opinion raised against the knowledge of God, and take every thought captive to obey Christ, 6 being ready to punish every disobedience, when your obedience is complete.
(